Hey everyone,
I decided to make my own sandbag. I mainly want it for shouldering drills and carries so I thought I'd err on the heavy side. I could have bought one but what fun is that. If I enjoy the drills, maybe I will end up buying one but whatever.
Supplies:
One box ziploc bags - 1 gallon capacity
Play Sand - I bought 3 bags but only used 2
Duct Tape - for sealing the bags
Rope - Brings the bag together, keeps bags from shifting, gives a place to grab.
One Bag - I had an old laundry bag from when I was in college.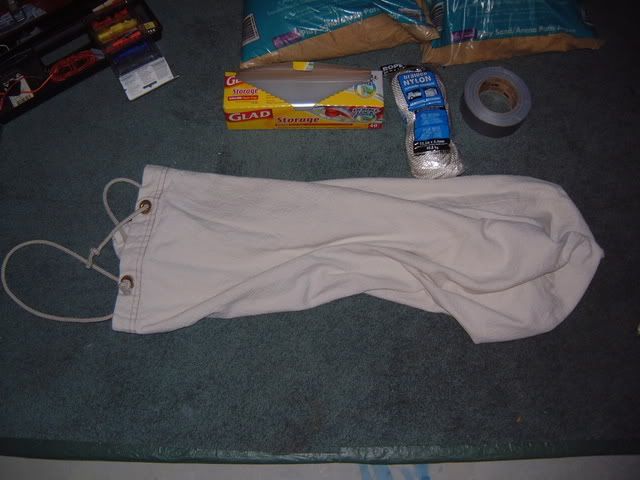 I filled the ziploc bags about 3/4 full. Make sure you get as much air out as possible, then seal the bags and secure it with duct tape. I then double bagged the sand and secured the seal on the second bag with duct tape as well.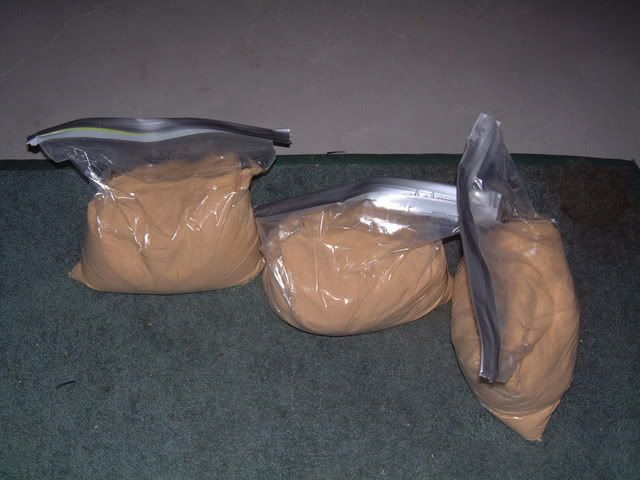 Here's my finished bag: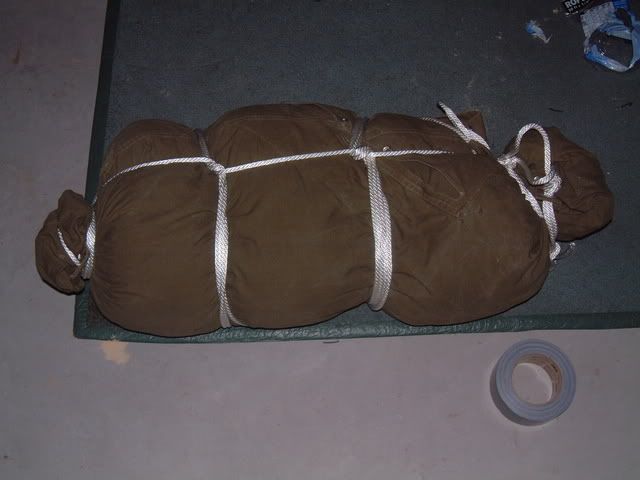 I ended up modifying my original plans. I added some old bed sheets to the laundry bag and I found some old pillow cases. I put a few of the small sand bags in each of the 5 pillow cases, tied the cases and then put those in the laundry bag. I also found an old army-surplus canvas utility cloth with eyelets that I decided to roll the laundry bag up within. Then I just tied it up with about 30 feet of nylon rope.
Total make time, about an hour and a half, mostly filling sandbags. Total weight about 80 pounds (78.6). It feels a lot heavier than a barbell that weighs 80 pounds, that's for sure. I used eleven 75% filled ziploc bags so that should give you some idea of how many bags to use for whatever weight you decide to make. I guess that figures about 7 pounds per ziploc bag. I've never used a sandbag but I like the feel of this. The sand is a little shifty, something I wanted to work the stabilizer muscles. It also drapes nicely over the shoulder and it's easy to lay on my back when doing push-ups (even though I can barely get 2 reps with it). Total cost depends on what you already have, mine was about $12 - $15.
Feel free to add this to the blog site if you want.