new door pullup bar
Posted:
Tue Jan 26, 2010 6:33 am
I followed the link for the chinup bar and found a modified version of it that looks like it might be an improvement on the original design. It looks like this bar puts the grips further out and higher than the original which would get it further away from the door frame when you're doing pullups.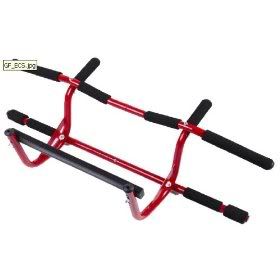 I just ordered it. I'll post my impressions once it arrives.