Some questions
Posted:
Mon Apr 16, 2012 10:13 am
Hey all,
I`m new here and got some questions. I got some weights at home. Can someone tell me is it better to workout with weights or without weights? Is it better to combine? I want to be strong, but not full of muscles. Can you guys give me some workouts with that I be stronger, but not change my body too much. I don`t want to be like this guy: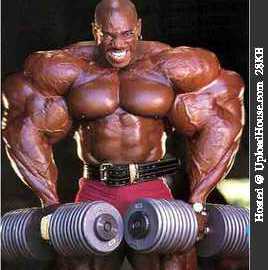 What be with my muscles when I get old?